Refresh your soul in nature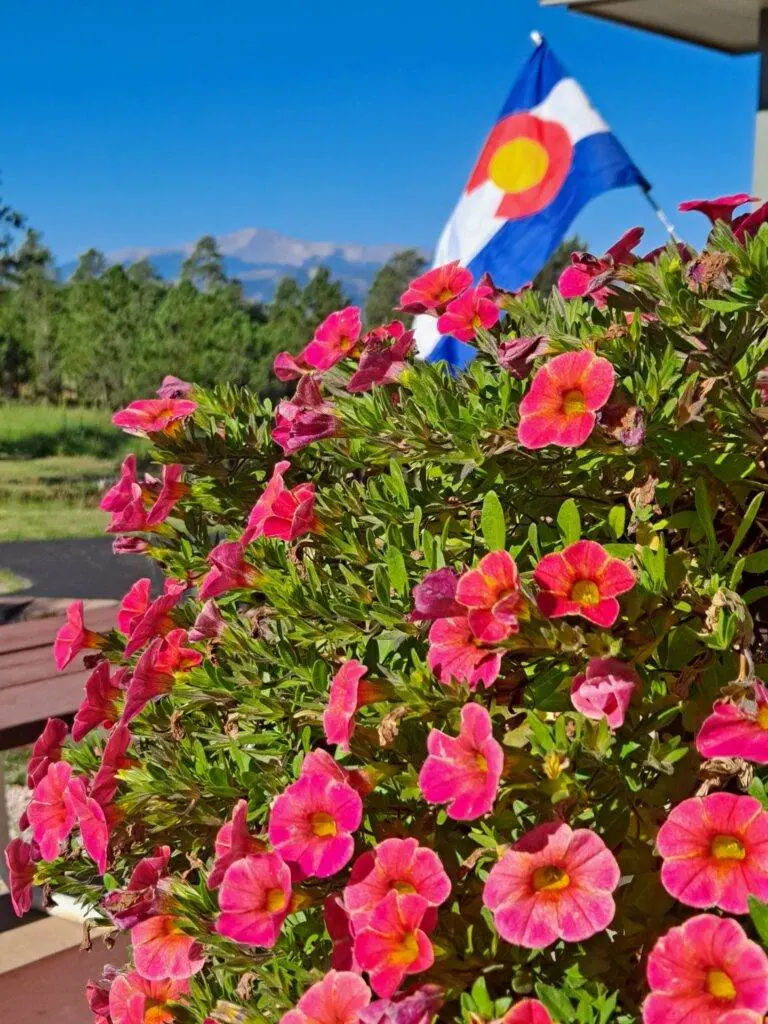 Renew your spirit and quiet your soul while exploring contemplative prayer sites and meditative paths throughout the grounds. You are welcome to seek the Divine on your own while in the serenity and beauty of this wooded setting.
You are welcome to walk the grounds during daylight hours. Please check in first at the monastery in case of an evacuation emergency due to a forest fire.
Take a meditative walk to assist you on your journey to inner peace and understanding. During the Middle Ages, when it was not possible to complete a pilgrimage to the Holy Land, Christians used the labyrinth to fulfill their obligation. A labyrinth has only one path into the center and back out. Our outdoor labyrinth incorporates the Ponderosa pines and the undulating forest floor. 
Allow 30 – 60 minutes to walk the labyrinth. Let it nurture your relationship with your God, yourself, and others.
On July 15, 2000, friends, oblates, family, community and retreatants gathered to joyfully and prayerfully build the labyrinth. In September 2000, the labyrinth was dedicated in memory of Becky Reichardt, a wonderful wife, mother, grandmother, teacher and faithful friend to the Benedictine Sisters.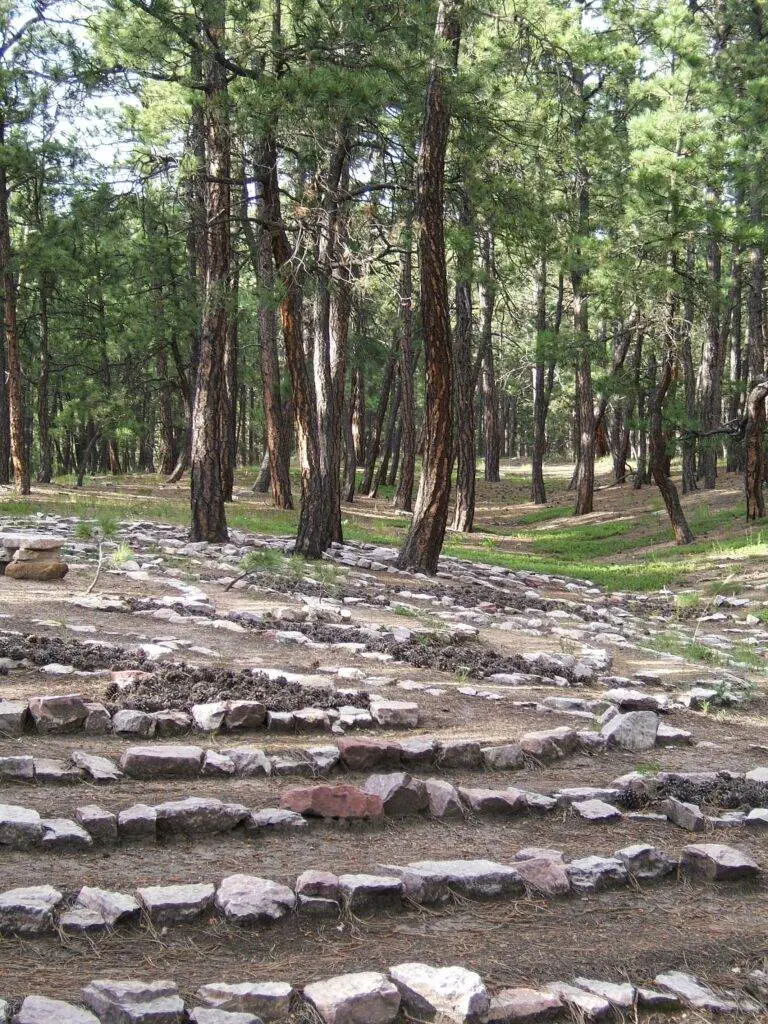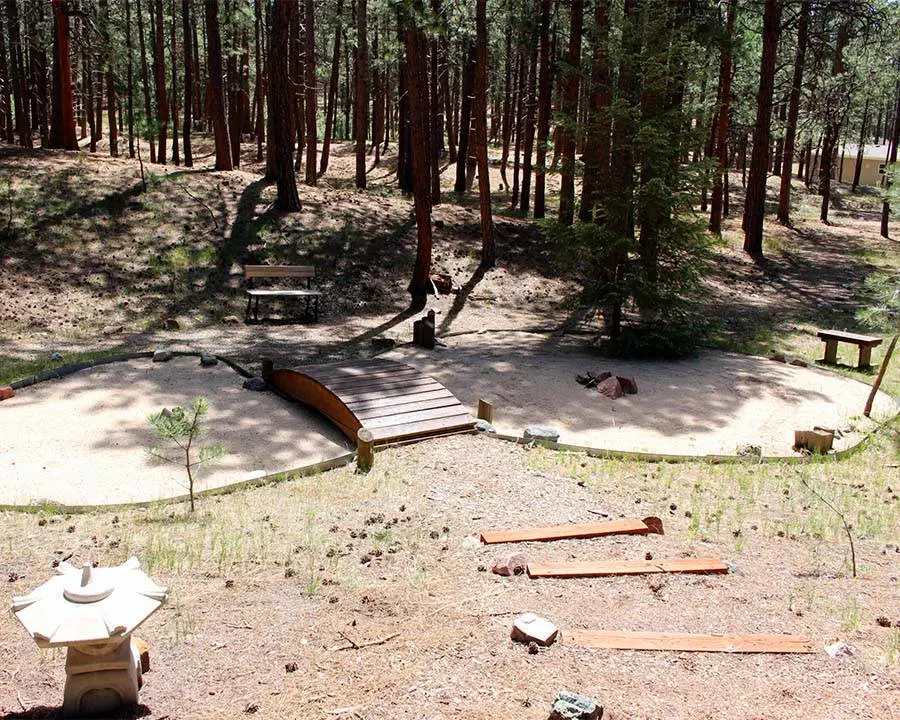 Meditate on the beauty and wonder of creation in the Zen garden. These gardens are places set apart, to appreciate the wonders of everyday things, liberate the imagination, nourish the soul, and be in touch with our Creator. More than 600 years ago, the Zen priest-gardeners of Japan developed simple techniques to create visually stimulating outdoor environments—oases of peace and serenity.
The Zen garden was the first meditative site developed at Benet Pines and was dedicated to Sister Mary Agnes McPhee. Prior to her death, Sister Mary Agnes spent her days on earth at Benet Pines tending to the needs of retreatants, and her own community and monastic spirit. Her life was devoted to goodness and walking lightly, as the plaque on the boulder within the garden suggests.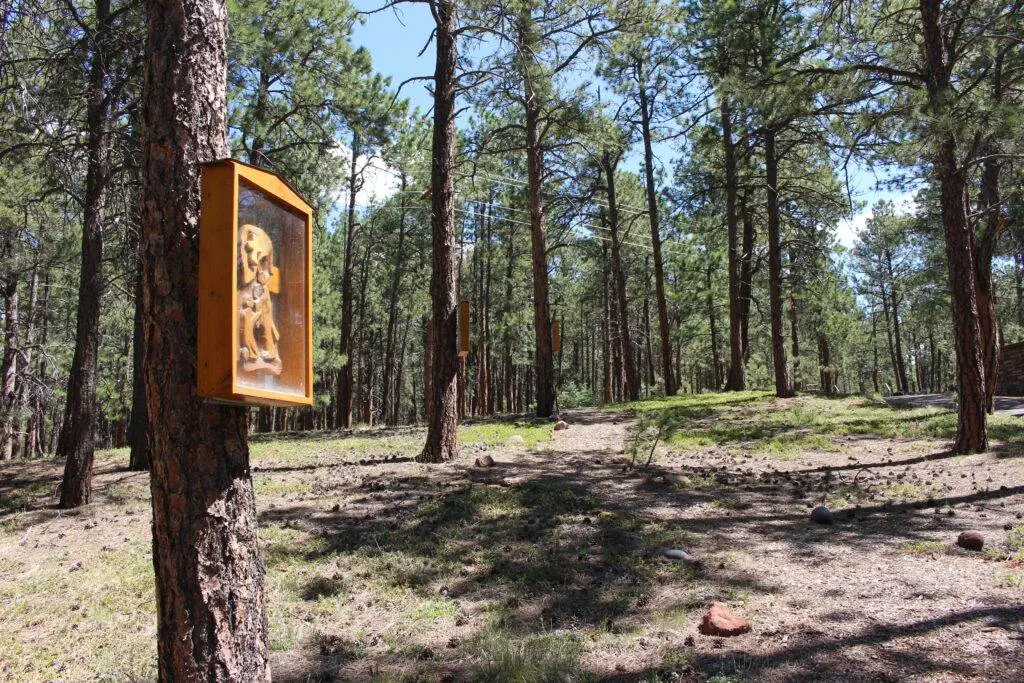 Pray in the more traditional devotional setting surrounded by the stillness of the forest.  The Stations of the Cross were designed and hand carved on redwood plaques by the Sisters of Benet Hill during the 1960's.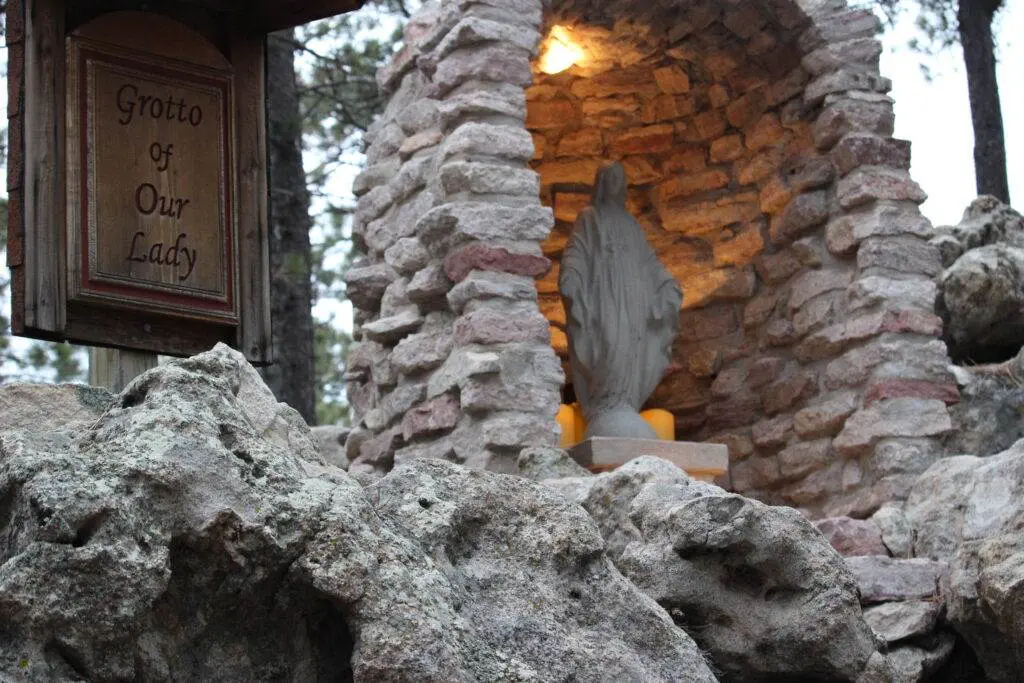 This beautiful stone Grotto which sits upon a rocky knoll in the pine forest was constructed by Nancy Walter, a past volunteer and friend of the sisters.
The following spaces are available to individuals on retreat and when the areas are not in use by other groups.
Our Lady of Peace Chapel
Spirit of Wisdom Oratory
Blessed Sacrament Chapel
Library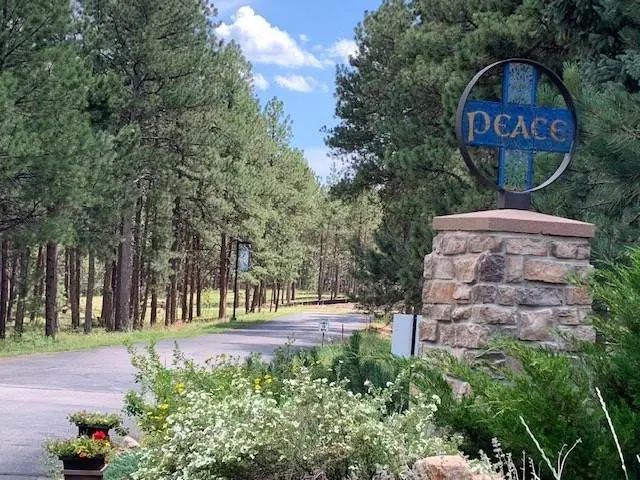 When you're done exploring outside, come on in
Whether you're grabbing a sticky cinnamon roll on a Sunday morning or looking to pray with a sister, we'll meet you where you are—wherever you are. And when you leave, go in peace.