Meet Our Shared Leadership Team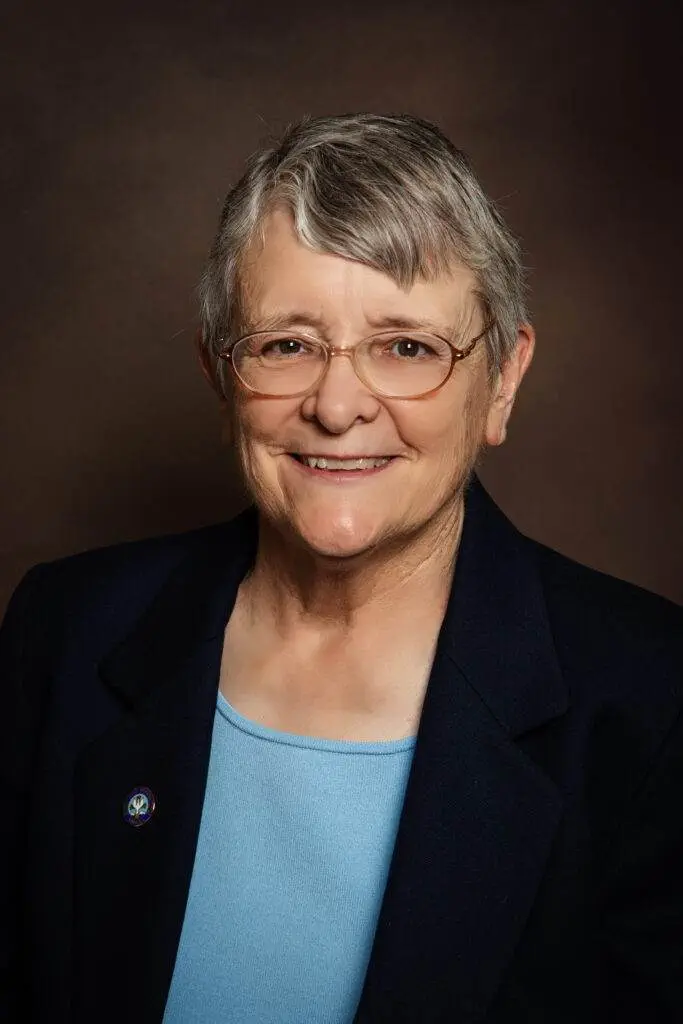 Sister Marie Therese "MT" Summers, OSB
On September 1, 1971, I entered the Monastery and proceeded through the formative stages to final vows on January 7, 1979.
For me, degrees do not reflect the sole transformative blessings of my background. My sabbatical year was a major turning point for incredible spiritual, emotional, and psychological maturation. I came to know a wholeness of being that I had never known before. I learned the importance of intentional awareness that comes from mindfulness to the present moment. 
In 2021, I was elected as Prioress, but always consider myself one small whispering antiphon in this great Song of the Pines – Benet Hill Monastery. 
My interests vary and include canoeing the lakes and rivers of the Grand Tetons, Boundary Waters, and across Colorado along with hiking and backpacking in our majestic mountains. I always enjoy being with friends and family playing cards, laughing and exaggerating about past stories. One of my favorite books is The Unbearable Wholeness of Being by Ilia Dilio, and the TV series Call the Midwife. My go-to dessert is always peach pie. I am about healthy striving, I strive for excellence not perfection. 
To view Sister MT's full story, click here.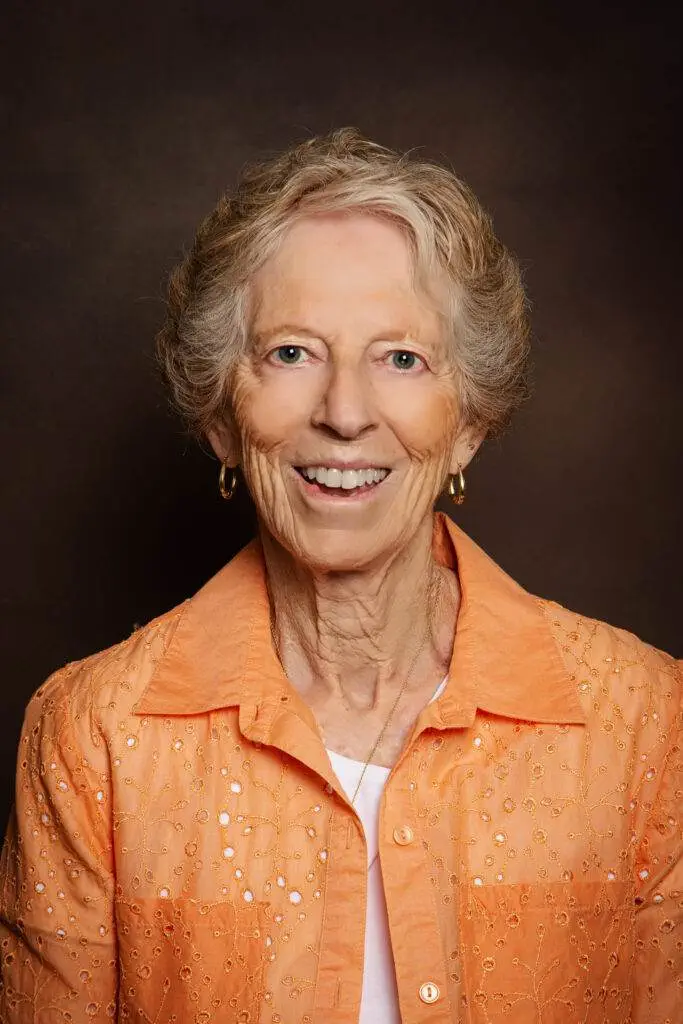 I entered this community 48 years ago. It is hard to believe that it has been so long. I have loved my work with parish life and especially these past 21 years as a Psychotherapist. I love being with those who long for life and fight for it.
My favorite pastime is walking, along with gardening, reading, being with family and friends, cooking and traveling.
Several years ago, I had the opportunity to be a pilgrim in Ireland. I loved my time there. Ireland is such an enchanted place, and I felt like I was living in the 1950's. The people were warm, in spite of the cold and rain. The suffering of the Irish was evident when we were in the Pale. It was just so human and beautiful.
I enjoy reading mysteries and historical fiction. A recent favorite is Where the Crawdads Sing by Delia Owens.
To view Sister Clare's full story, click here.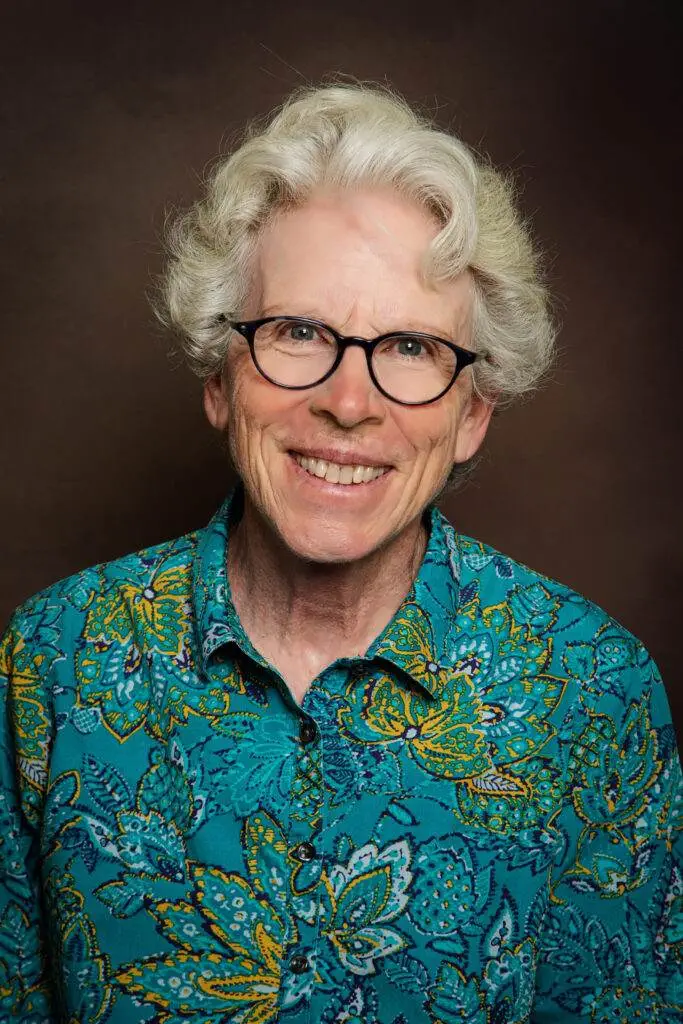 Sister Susan Matarrese, OSB
These 46 years as a professed Benedictine woman have taken me down a variety of roads as I have sought integration of community life, prayer, and contemplation in action. It really is not about anything that I do; rather it is about what God is doing through me, with me and in me. My ministries have ranged from educator to peace activist and spiritual director, just to name a few. Now I am currently a member of our monastic leadership team.
Some of my interests include the outdoors, travel through the mountains in their differing seasons, watching professional tennis and the Denver Broncos, and enjoying various genres of movies. I am always in search of the best pizza place – and I appreciate the game of Scrabble for the challenge of creating words.
To view Sister Susan's full story, click here.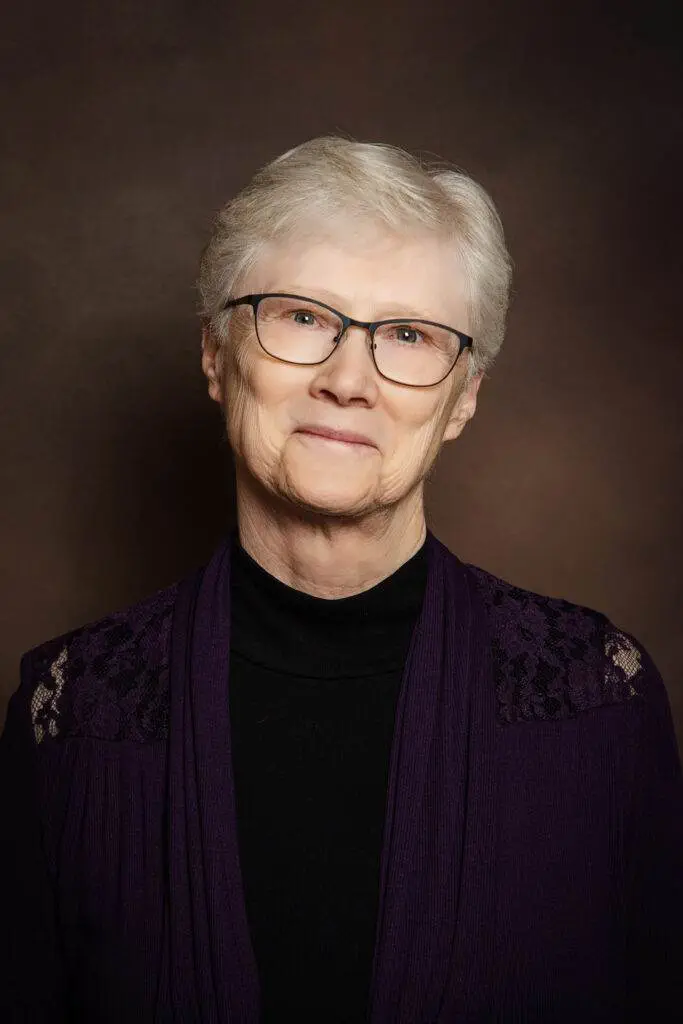 Sister Mary Colleen Schwarz, OSB
My journey to Benet Hill Monastery was a path of many twists and turns. As I became more spiritual, awakening the call to religious life became a prayerful discernment. The passion to serve Christ as a Benedictine sister was my hope.
My past professional life included being a Critical Care Nurse Manager and Educator. It was in 2001 that I wrote to the Prioress here to humbly ask for direction towards a permanent commitment. I First Professed in 2005 and made my Final Profession in 2008. Among numerous other ministries, I've been a spiritual director since 2005.
I developed, and am the coordinator, facilitator, and supervisor, of the current Global On-Line Benedictine Spiritual Direction Program. Currently, I am an elected member of the Monastic Leadership Team. In my free time, you may catch me reading, exercising, gardening while cloud gazing, or photographing the beautiful grounds around the Monastery. 
To view Sister Mary Colleen's full story, click here.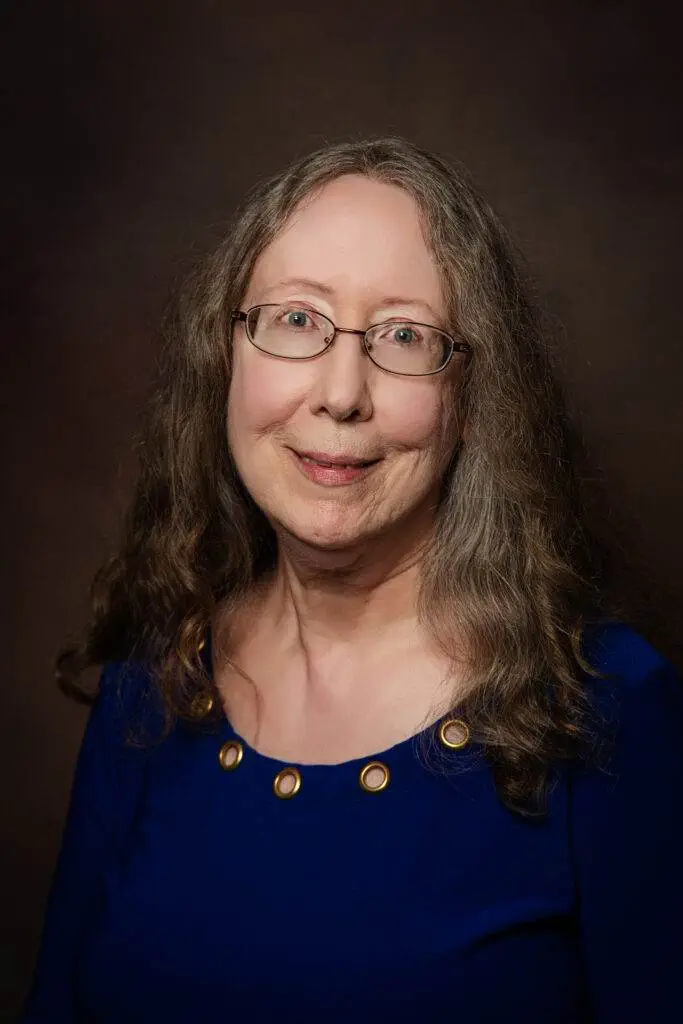 Sister Margaret Meaney, OSB
I was born in Washington State and am the youngest of 5 children. My mother developed early onset Alzheimer's when I was in the 3rd grade. As a result of this illness, I went to live with my eldest sister in the eastern United States. Both of my parents died when I was 20.
For most of my life, I lived in Virginia. I worked in residential property management and for a global law firm. I lived near the Pentagon and witnessed first-hand the devastation there on 9/11. During the mid-2000's I began serious discernment about religious life. I was volunteering in a skilled nursing facility and that service experience dovetailed with my discernment. It was a very private and exciting time that took 6 years before I arrived at Benet Hill. I then spent an additional 7 years of normal progression through initial formation into full monastic profession in 2018.
I have done a little of everything in the monastic life. Receptionist, library, retreat house cleaner, healthcare worker, Sisters' Boutique, and occasional minister of the altar. I'm currently the archivist, I keep the dining room in order and beautiful, and do special event preparation. During the holidays I decorate many of the non-liturgical spaces. I'm currently on the liturgy team and monastic council.
Most importantly, I pray the Liturgy of The Hours with my sisters.
To view Sister Margaret's full story, click here.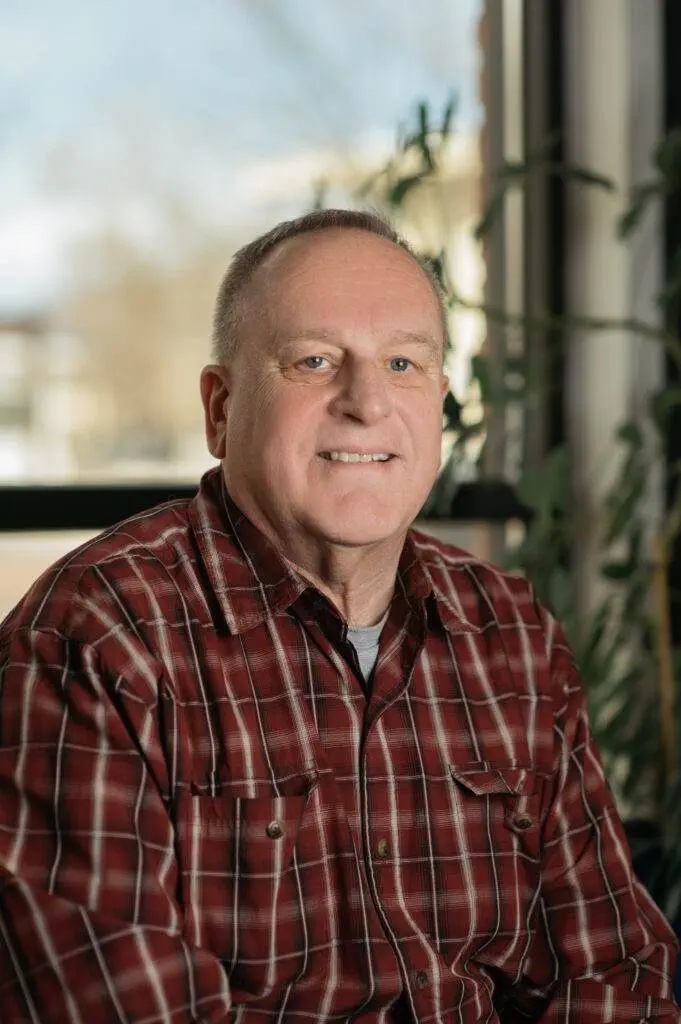 Jerry O'Hare, Oblate Co-Director
I have been an oblate at Benet Hill Monastery for several years, currently serving as an oblate co-director and as a member of the Oblate Advisory and Action Team.
Becoming an oblate and learning to apply the Holy Rule to my busy life was nothing short of a "big nudge" from the Holy Spirit. Reading and applying the Rule and daily prayer are now a regular part of my life! In my spare time, reading and hiking are my favorite pastimes. Since becoming an oblate, my reading "passion" has certainly changed direction but an occasional mystery novel still makes me happy.
Needless to say, for those who are seeking a "new way," I highly recommend they look into oblate formation.
For information on the Oblate program, click here.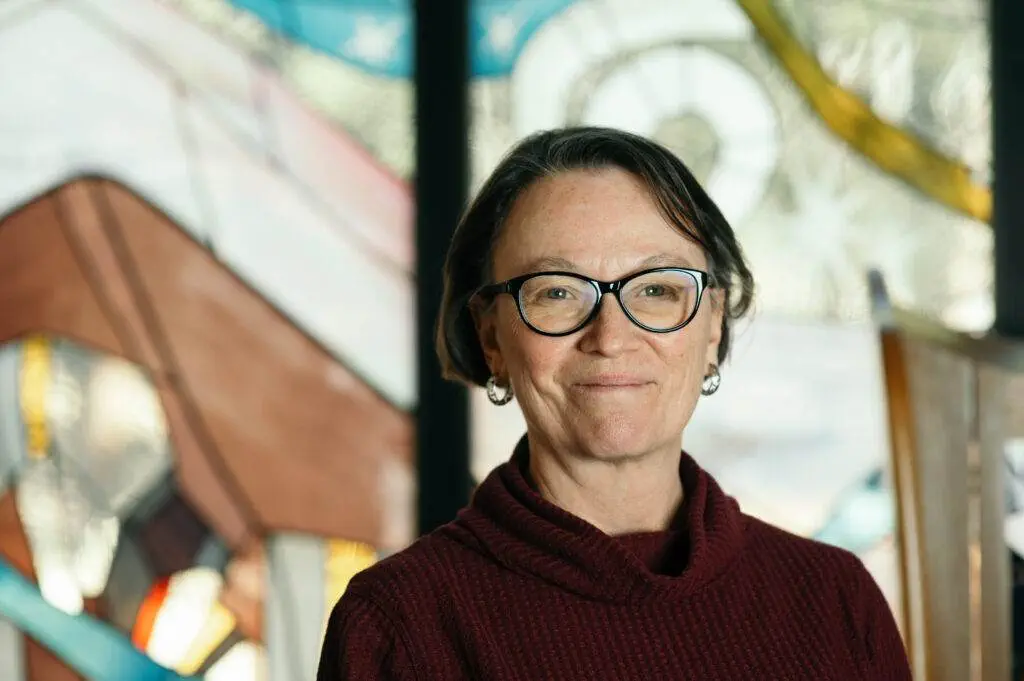 Ruth Roland, Director of Mission Advancement
I came to Benet Hill in January, 2020 after 22 years as a church business administor.  Prior to that I was a CPA in the oil and gas industry before becoming a financial analyst for an airline.
I'm here because Sister Diane Liston, OSB was my scripture teacher years ago, soon after we relocated to Colorado. I believe that it was her gentle presence that guided me here. 
When I have some free time in solitude, I enjoy reading (preferably with a cat in my lap), walking and yoga. Our family loves to camp and backpack, and prepare healthy, yummy food. 
What does the Leadership Team do?
CEO of the monastery, her most important role is to foster unity by listening and responding to the presence of Divine Love in the community. She also:
Board of Directors for the Corporation of Benet Hill Monastery of Colorado Springs, Inc., their most important role is to advise the Prioress, especially regarding issues that will be decided by the community of professed sisters.
Why do we live together? The answer is found in Call to Life, our Monastic Constitution:
"The sisters will each try to be the first to show respect to the other (Romans 12:10), supporting with the greatest patience one another's weaknesses of body or behavior…and let them prefer nothing whatever to Christ (Rule of Benedict, 72.4-6, 11) "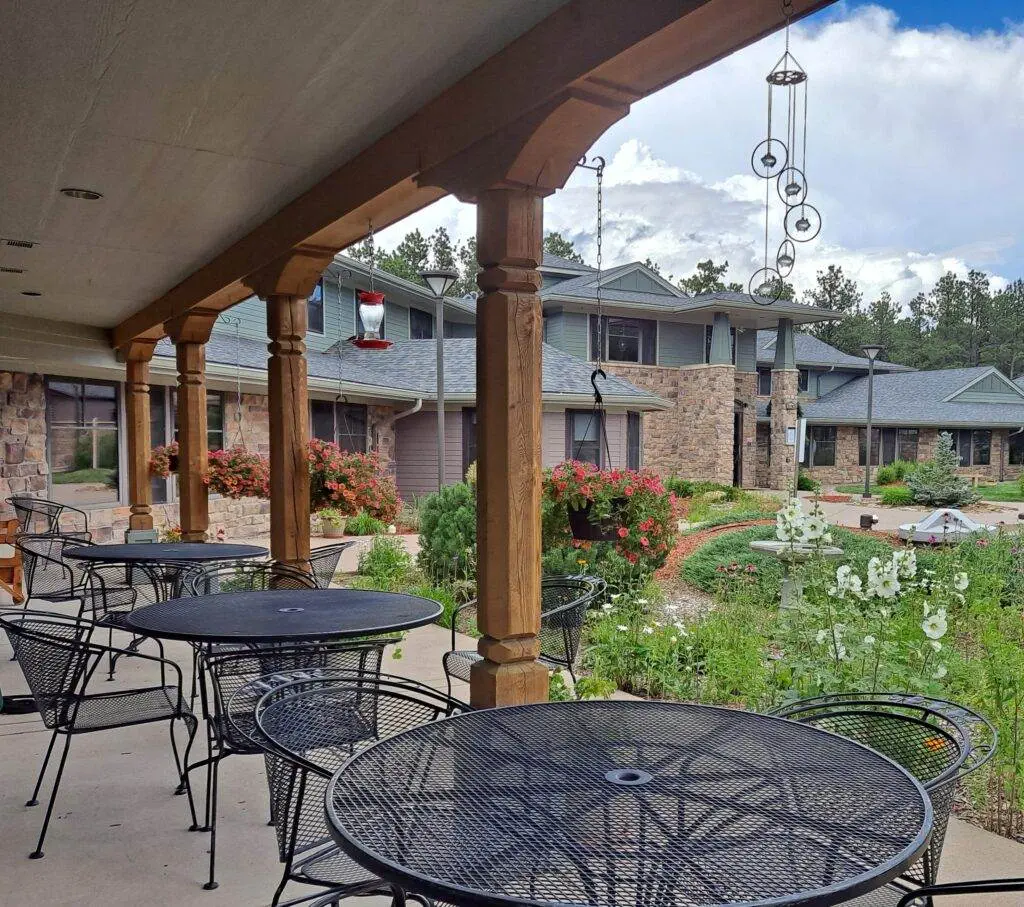 This is the monastery on a beautiful Colorado day. You'll find plenty of parking near the front door and a doorbell to ring to let us know that you've arrived.