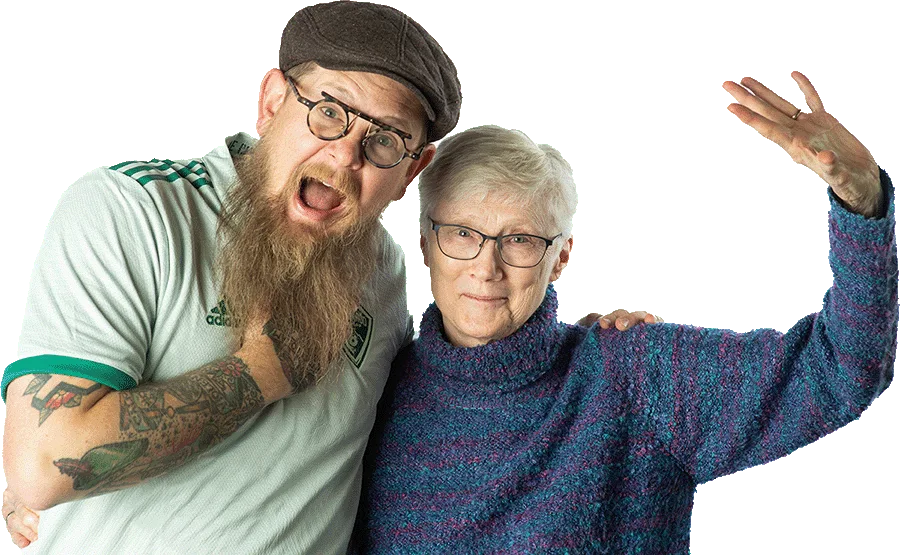 You are welcome at Benet Hill
Where welcoming smells like cinnamon
We're not what you might expect
We are a contemporary Benedictine monastery that fosters curiosity and understanding, welcoming everyone with an open mind and heart. 
When you step in the front door you might catch heavenly aromas of sugar and spice from the kitchen. Sister Lucy's melt-in-your-mouth cinnamon buns are standard fare at the monastery.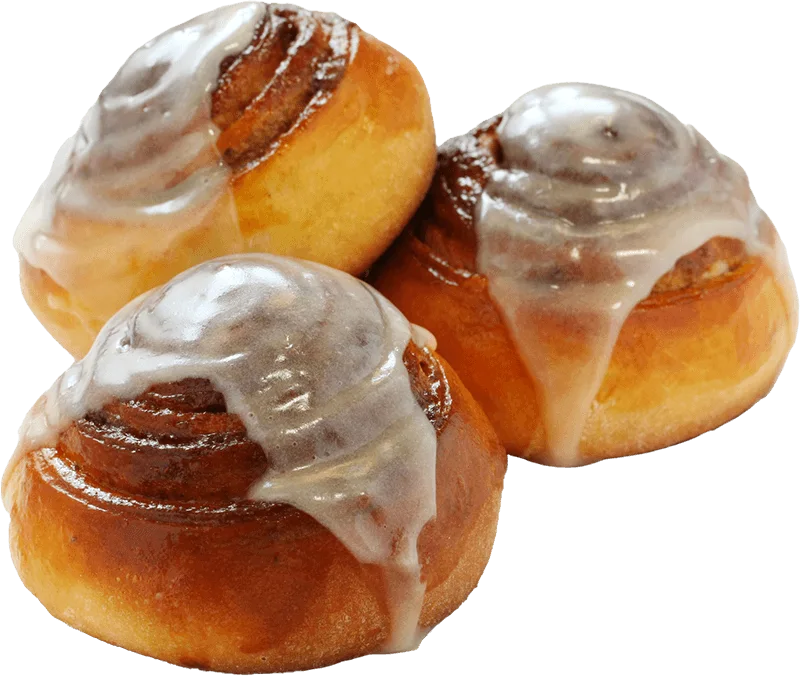 the short answer? anyone.
This poem was written by a man who stayed on retreat at Benet Hill for a week in June, 2023. He shared it with the sisters on his last morning to much tears, smiles, hugs, and laughter!
What is a contemporary Benedictine?
Like you, we can't live without our smart phones. But we also live by a rulebook first published during the Dark Ages. How does that work?
It works because the values that St. Benedict included in his Rule, like hospitality for strangers and respect for all creation, are as important today as they were in 516 CE. Since the beginning, those of us who follow the Rule of Benedict are known as "Benedictines."
But there's a secret sauce that makes us contemporary Benedictine women. We are tough, loving, adaptable, and, above all, resilient!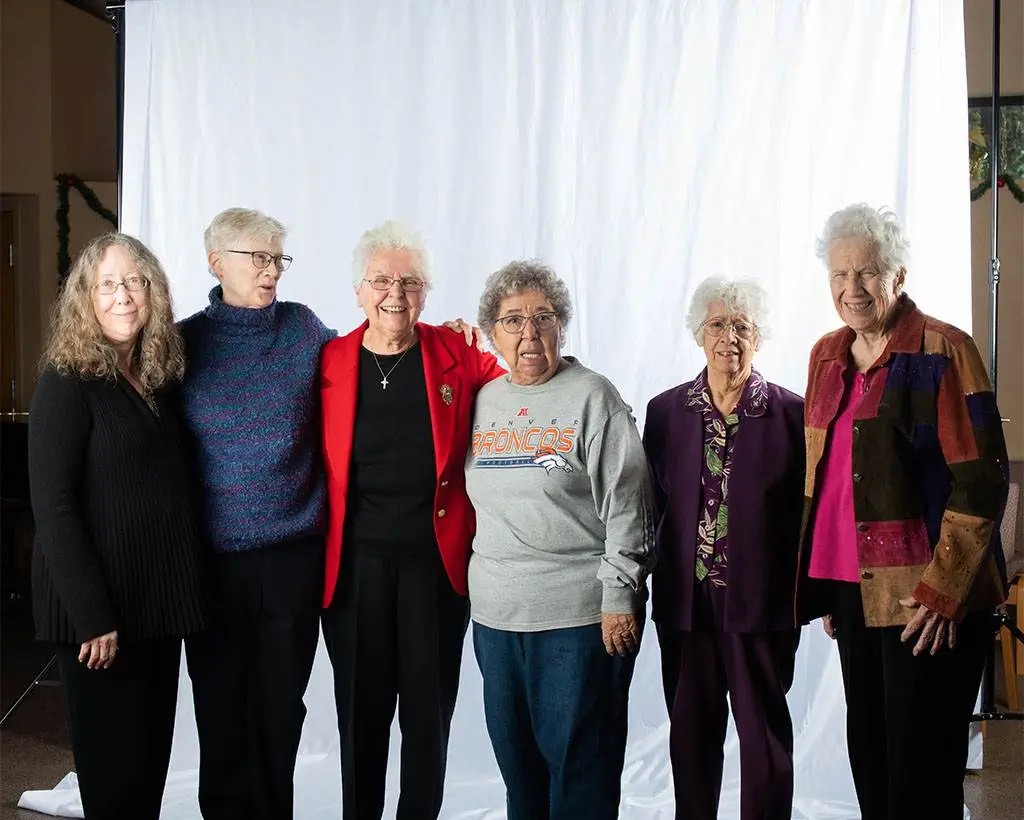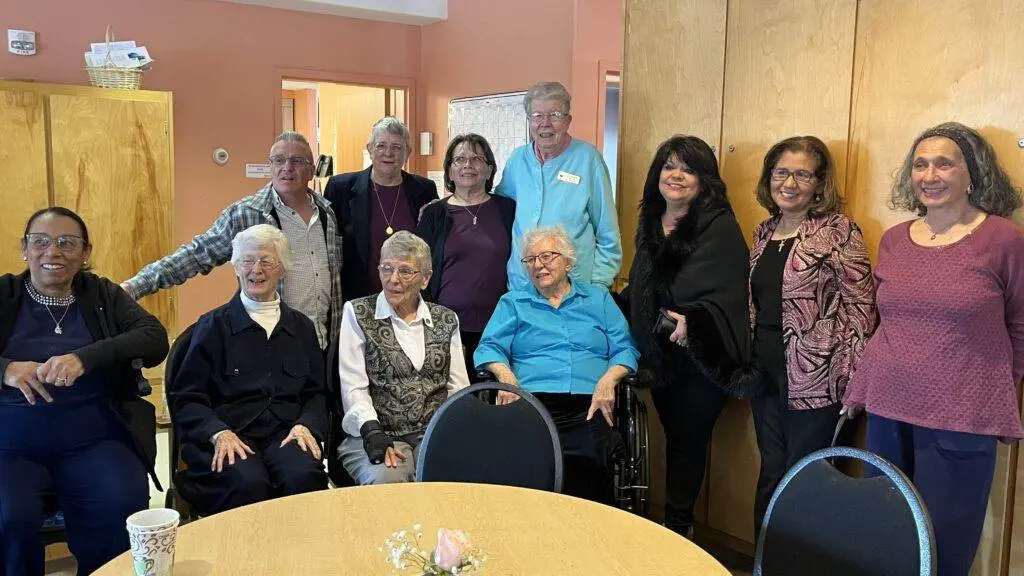 We live in a monastery but we're not locked inside. We stay up-to-date on issues and listen with the ear of our heart before responding. Some of us are actively engaged with issues like human trafficking and immigrant rights. Others dedicate themselves to creative prayer or guiding individuals in their spiritual journeys.
We celebrate the gift of each day through daily practices of Ora et Labora (prayer and daily work). We love to share what we've learned and adapted over these 1,500 years of Benedictine practices! We offer online, hybrid and in-person learning, practice, and worship opportunities. We also provide individual and group retreat space. 
We've found that seeing the Divine's presence in all creation isn't that hard once we pay attention. That recognition helps us to see the Christ in each person, no matter their nationality, race, gender identity, sexual orientation, political leanings, or economic circumstances. Wherever you are on your spiritual journey, we will welcome and love you.
Everyone is on their own unique journey and we are here to help you on yours. Below are just a few of the things people are often seeking. 
Not sure where to begin? Let us help guide you.
"I first connected with the monastery when my spiritual advisor suggested that I would feel at home with the Sisters of Benet Hill. I soon discovered that the Rule of Benedict, with its vision of being Christ in the greater community, was a match for the direction my spiritual life was moving."
"I am working on being aware of how God is present in my life. My spiritual director is showing me how to include God and prayer into mundane tasks of my day and in raising my three small children. She has helped me understand the nature of suffering and hardships, and how they are an invitation to seek a deeper union with God. I feel a sense of hope and peace when we talk which extends to my family and changes the way I respond to my children."
"Benedictine hospitality is like a Big Hug!"
"The Penguin" from The Blues Brothers. Whoopi Goldberg in Sister Act. The nuns from your Catholic school. We all have preconceived ideas about "Sisterhood".
We're mean and carry big rulers
We don't wield rulers as weapons and if we're ever unkind to you, please tell us so that we can make amends.
We wear full-length habits
Some nuns wear habits but we don't. We tend to dress in comfortable layers for the Colorado weather.
Sorry to burst your bubble, but we're as wounded and imperfect as the next person. Thank goodness God isn't done with us yet.
We don't have a sense of humor
Trust us on this one: there is simply no way that a bunch of women could live together this many years unless they know how to laugh loud, hard, and often.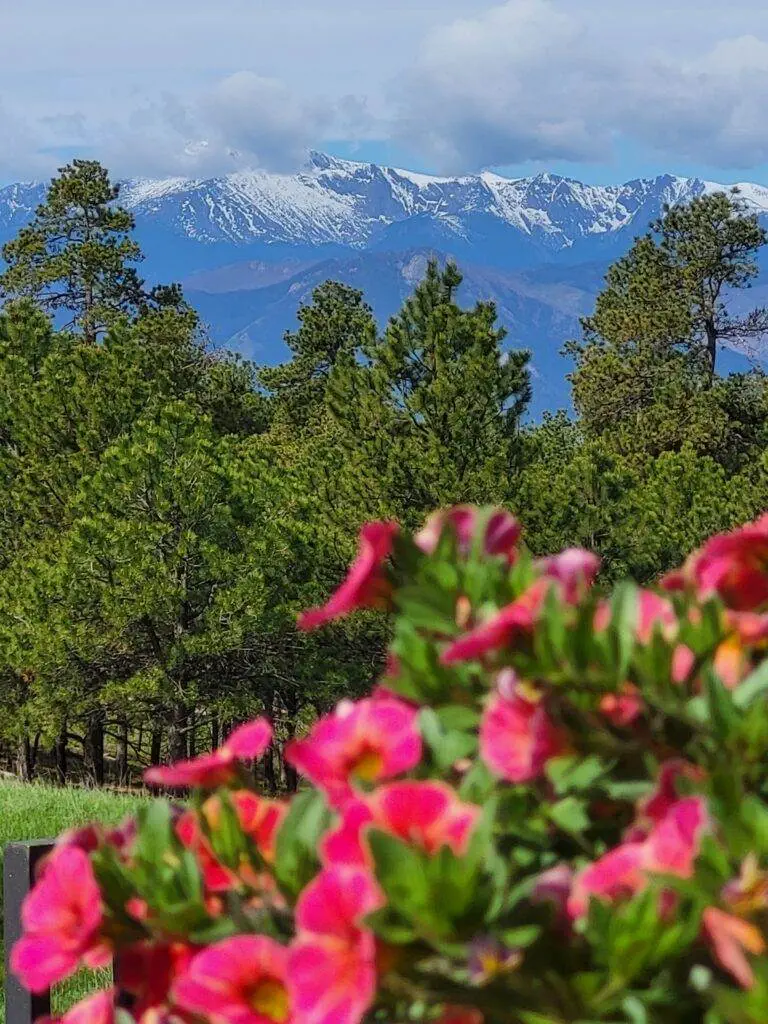 Our faith continues to evolve.
Some people believe that religious women are simply born holy and faith-filled. The truth is that we're on a spiritual journey just like you. We question our long-held beliefs and challenge our assumptions.
In the wake of tragedy, we do our share of praying about where God was. And we ponder our expanding universe and what new scientific discoveries mean to our understanding of the Divine. We're all travelers. And we welcome the company on this spiritual journey.